To view all your upcoming bookings, click Bookings in your account page.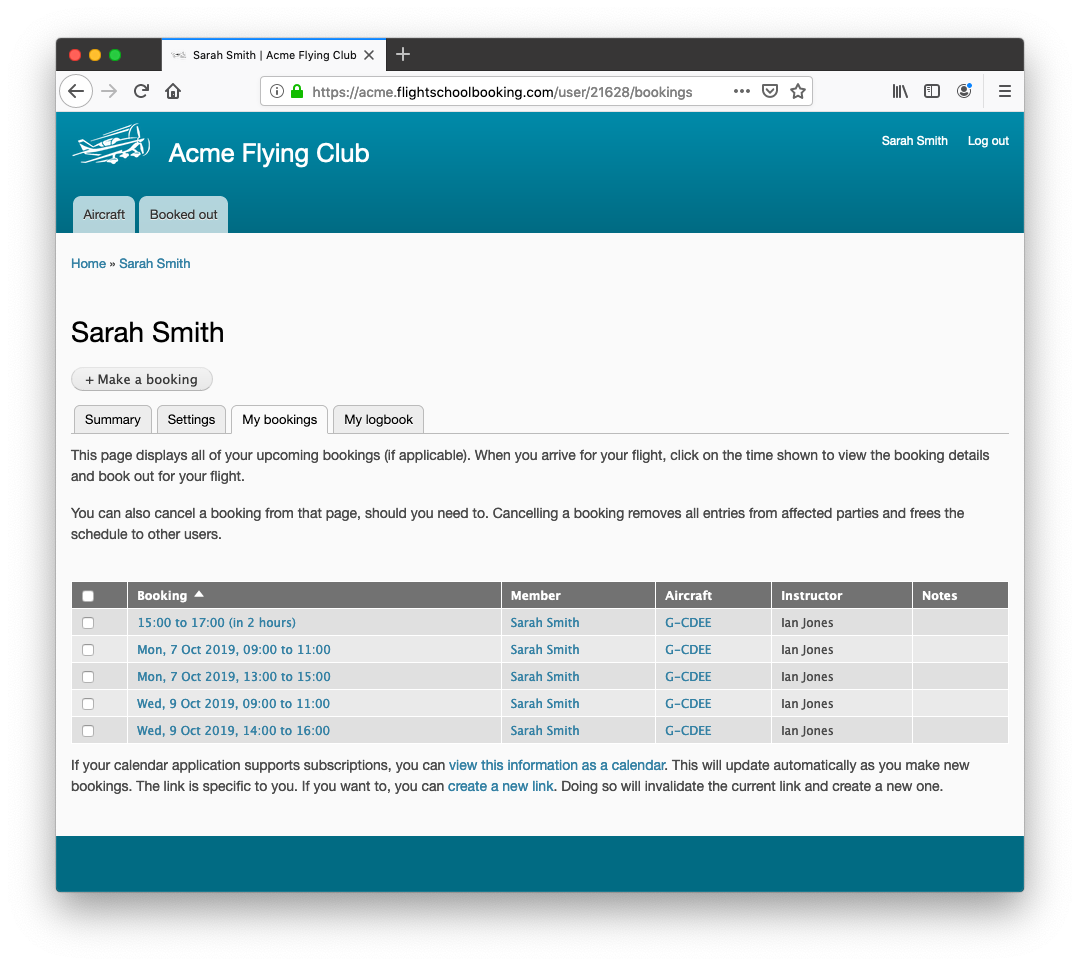 There is a filter section, which you can click to expand and then filter the list to show just bookings with a particular aircraft or instructor. As a member you should not normally need to filter the list, unless you have a lot of bookings.
Note: All other lists in the booking system order with the most recent item at the top of the list. The booking list orders by soonest at the top of the list.
To view the booking details for a booking, click the time shown under the Booking column. You will notice there are other links in the table. Links to aircraft will display the flight log, showing the most recent flights, notes, airframe and engine servicing as well as information about when the next maintenance is due. Links to instructors will display their contact page (if the instructor chooses), allowing members to email them via the site.
You can view your calendar graphically in any application that supports the webcal URI scheme. Mobile devices such as iPhones, iPads support this in the built-in calendar application. Microsoft Outlook and Apple Calendar also support the format.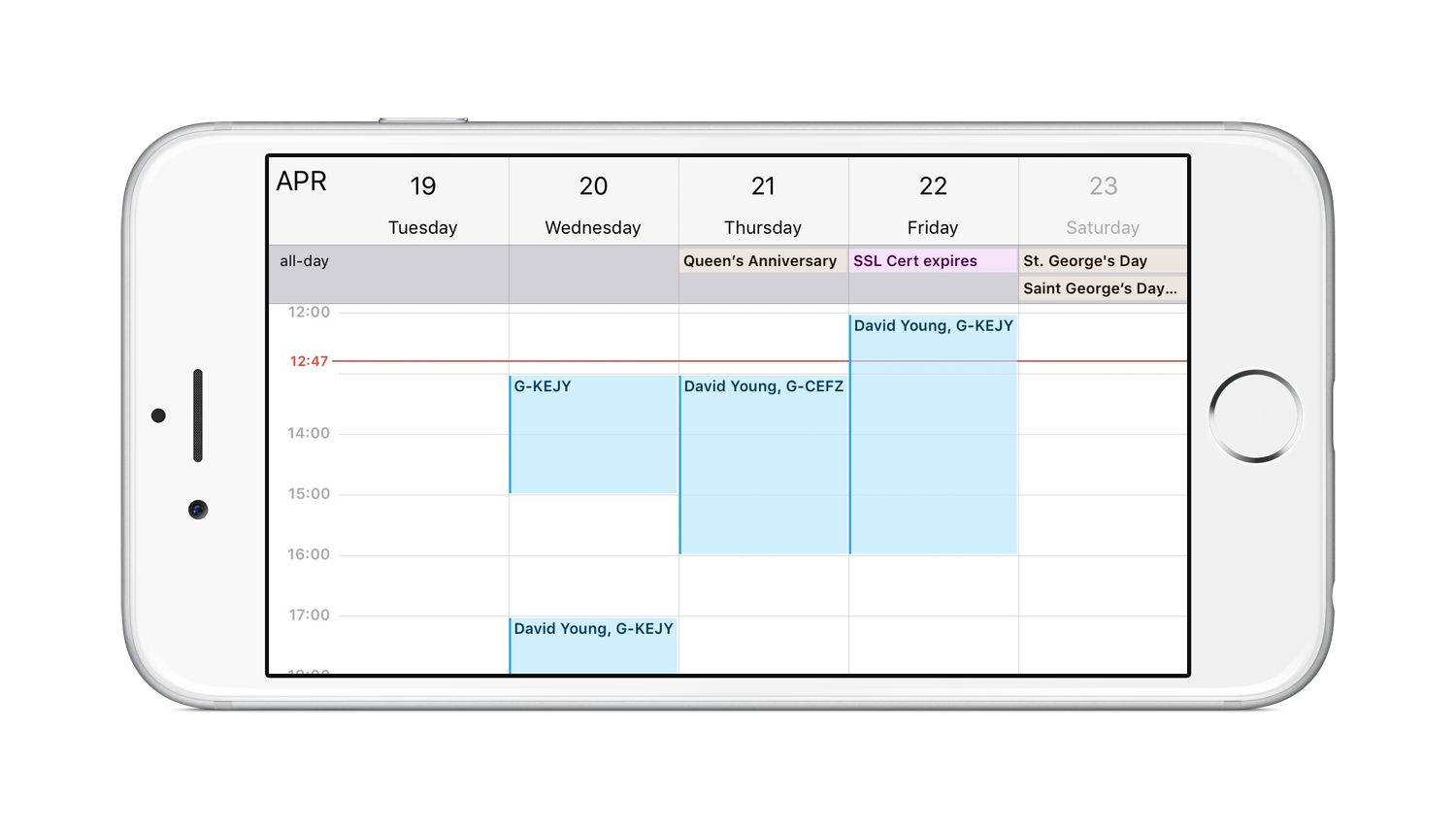 To view your calendar, click the link view this information as a calendar shown under the list of bookings.
Each calendar link is specific to a user and is intended to remain private. However, if a link is shared it can be invalidated by clicking create a new link. This invalidates the link and creates a new one. Devices using the old link will not receive updates, but the calendar will not disappear from the device, it will need to be deleted manually. On iOS this is possible under the device's Settings app (go to Settings > Mail, Contacts, Calendars > Subscribed Calendars).
When arriving for a flight, find the booking in the list and click the time. This shows the booking details page. You can then use the option + Book out to book out the flight.