In your account you might find a tab labelled Documents. If this is available in your system, it displays a list of documents your school has uploaded into your account.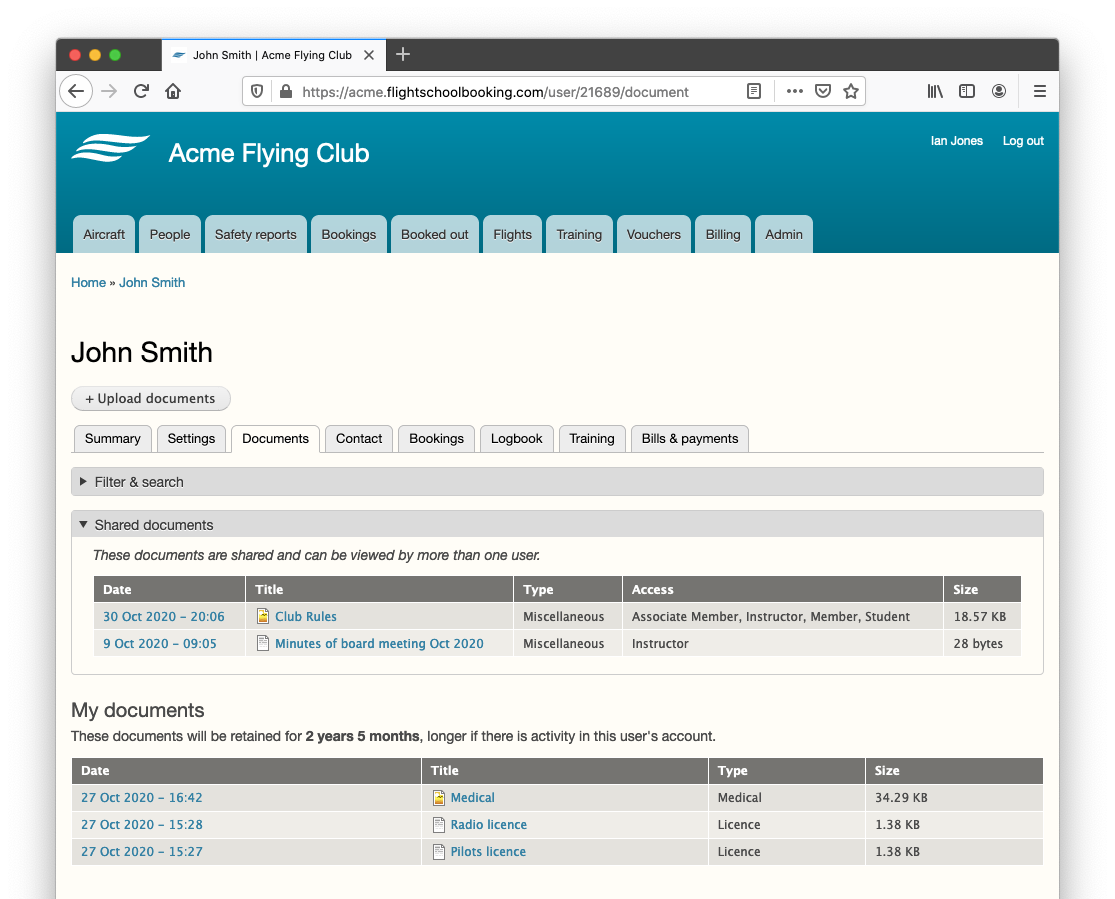 These can be used by the school to make forms or scanned copies of paper documents available to you.
For example:
School Rules
Airside / Airport Rules
... and so on.
You will also find a Documents tab on each aircraft. The school may use this to store the following:
Pilot Operating Handbooks (POH) for the aircraft
Checklists
Certificate of Registration
Certificate of Insurance
Permit to Fly
Radio Licence