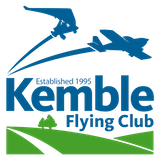 Hi there. If you're here then you would probably like to hear a little more about how Flight School Booking pretty much revolutionised what we do, massively slashing my time involved with admin and at the same time eliminating all the mistakes people make with times, exercise numbers and so on.
Log books
Firstly, make no mistake, all our students have their own personal log book which they complete, which we check after every flight, and which we sign off as correct. Of course they have an electronic log book in the system but it was just easier to go with the flow on this. Most students like to have their own physical log book! I have not actually thrown my log books away – yet. But I just make a few entries before my C of E is due so I get signed off and then again before an instructor test! How many hours on this type, how many hours on that and a total – all from the system. Five minutes work each time instead of years of log book labour! I did send a print out of my electronic log book to the CAA at the start of developing the system and they came back with: 'You don't have a total of hours at the bottom of every page.' They said otherwise it was fine. So, what Mathew has done is added a running total column so wherever you are with your log and if you have to print it out there is always a total hours. 
Training
What about the great new BMAA training syllabus? Well, yes we use that too as a part of our normal methodology. We use the tick box system with the student to make sure everything has been covered (the student knows everything has been covered) and sign off the student's copy. Each time we do this we make an appropriate note in the training records.
From booking to logging
Now we come to the good bit! Designing this whole DB around the bookings means that we can capture all the info we need for everything – including invoicing if we want to do that. When anyone - student or licensed pilot - books out, they are already assigned to an aircraft and possibly an instructor. They fill in an estimated departure time, how much fuel they added to the aircraft, where they are going and an ETA return. If they land away most use their phone to book in and book out again. The system knows where they are, so books them out from there. There is plenty of flexibility so if a different person is to fly back that's all fine to sort.
On return to Kemble the flight info goes in the system, including number of circuits at Kemble. The instructor would normally complete the booking in with a student, or monitor to see its done correctly and quote the right exercise numbers. The instructor may well do the training notes at that point – I always think that is best. Then on pressing Save, the magic happens. In less than a second the student's electronic log book is filled in, my instructor log is filled in, the engine log is filled in, the airframe log is completed, the training notes are updated, the maintenance service times are updated so the countdown to next service is showing, the average fuel consumption numbers are updated and shed loads more no doubt! 
Getting paid
We have now paid to go on the Gold package which includes invoicing. The system knows if someone is a pay as you go (full charge) person or one of our Full Members paying a different rate. It knows if there was an instructor, the engine time and the number of circuits – so it fires all that information into the creation of an invoice. Now even more magic because all our students have to pay on line. The following day the money for the flight will be credited to our account. Pay on the day people can do that on the screen there and then after the flight. We have done away with our expensive credit card terminal!
Some of our student like to throw money in the pot and be in credit. That's fine: they can go to our system and pay in what they like. Next time they fly the system knows not to take any more money because they are in credit. Any student at any time can log in to see their account, all their training records and how much they are in credit – or if they are bang up to date. All instructors can sees student notes but no one else can.
Voucher sales
And so it goes on. Payments are handled by Stripe. We first set up an agreement with them for selling Trial Flight Vouchers from our web site which is designed in Squarespace. Since October 2018 I have not had to take any information about any trial flight, not had to print Vouchers, put them in envelopes and put stamps on them. We have sold more Vouchers since going fully online than ever before. The buyers print out their own Voucher. We just get a phone call, or an email, "I have a voucher can I book please?" and the unique voucher codes are all managed in the system.
The system will send out reminders for all sorts and we do that for Vouchers too. After six months a reminder, and at 11 months that they are due to expire. I personally deplore the way Voucher companies exploit people to make millions out of people being denied experiences due to expiry. 
Newsletters
We send out newsletters through the system which we can target to students, lapsed members or everyone. We can hold essential information in a Restricted area for Club Members – checklists, Club Rules and so on.
Most importantly for you if you are reading this, we have been using FSB for four years now and it has never let us down. It is a solid database backed up by massive server power that cannot fail. Although there are more benefits to a school with several aircraft and umpteen students, I think it's worth trying FSB even if you only have one aircraft.
Give it a go! Now is the time to play with it. Start with the basics, make bookings, book out and in. The magic will be going on behind the scenes regardless. Start using the training notes and generally finding your way around. I am not the youngest microlight instructor in the UK by quite a long stretch! If I can do it you can!
Very best wishes to all,
DY
May 2020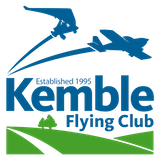 David Young
FIC Instructor / CFI / Director
Kemble Flying Centre Ltd.
Proprietor: Kemble Flying Club
www.kembleflyingclub.com