Safety reporting
Safety reporting
You should report any issue that you think might affect safety, or has already caused an incident or accident.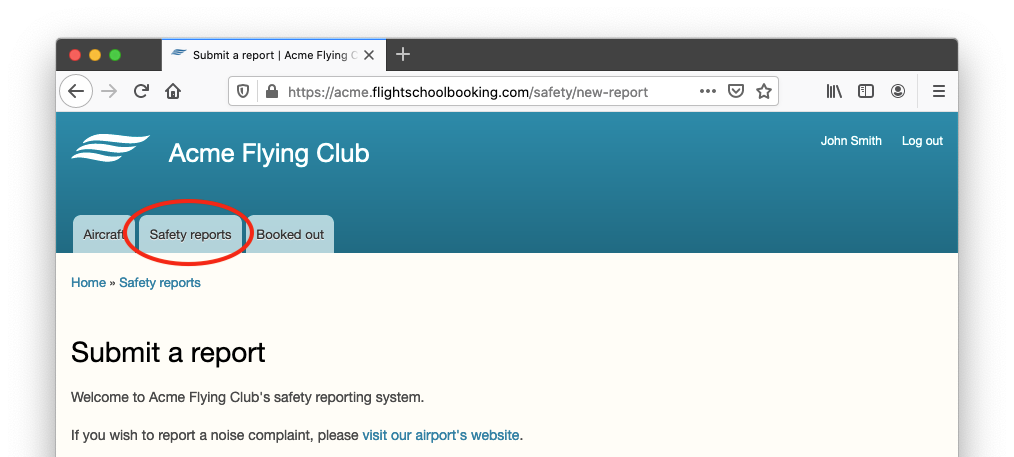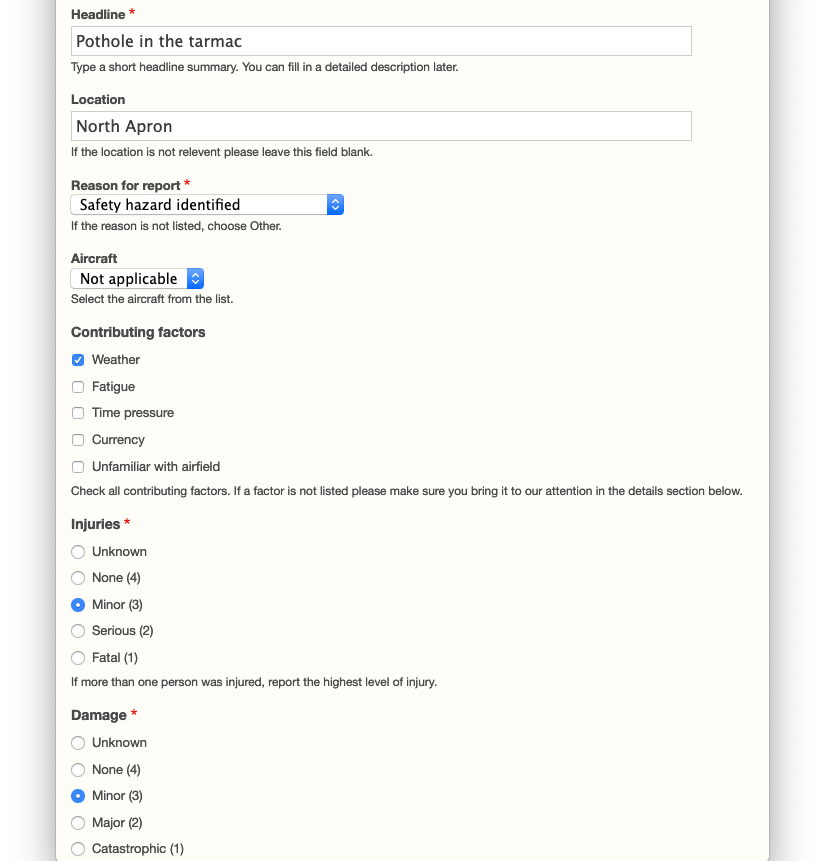 A safety report collects the following information:
Your name and email address (or you can choose to report anonymously)
Date and time
Title and full details
Location
Reason for the report
Aircraft and phase of flight
Contributing factors
Injuries, Damage
Frequency or likelihood of occurrence
Suggested action(s)
If you already booked out and the report concerns your flight, this should be reported when you book in the flight. Even if the flight is recorded as "aborted", you should add your safety report at this stage. This links the safety report with previously entered information right from the initial booking to booking out and the flight itself.
All other reports should be made from the Safety reports tab at the top of the page. For example, you may discover an issue while checking the aircraft before a flight. In that case, you would select the aircraft when filling in the report. This links the report to the aircraft and it will appear in the aircraft's Safety tab.
Depending on how your school has set the reporting feature to work, you may be able to submit reports directly, making them available to students and members. Doing so may help someone else.
Any safety reports that you have access to view are shown in the Safety reports tab as well as the Safety tab for each aircraft. You should consult these to see if there are any relevant reports before you book out.
Mathew Waters
Mon, 28/09/2020 - 21:06